UI/UX Designer, Creative Technologist
"Dance through the world "
A product prototype attempting to address the NYC Women Transit Safety concerns. Being a smartphone application, Safe Rides is a mega-platform that integrates the database from multiple companies and provides users with the safest navigation choice through the city, instant crime reports, and other public transit/safety issues.
The project is a website that visualizes the dataset "How Couples Meet and Stay Together". It presents data from multiple dimensions to tell the stories of the change in Americans' love lives over the decade. Using R and JavaScript library d3.js, I explored and animated this dataset while preserving the social and individual context.
A 3D web-based interactive project utilizing JavaScript library Three.js. It deploys first-person perspective and control, narrating the story about home and belonging. Being a lost seagull in the story, the project allows the user to navigate through the constructed 3D world and interact with different elements such as the weather and the terrain.
Artificial Intelligence Applications
A web-based interactive exhibition project that utilizes several machine learning algorithms to narrate an imagined dystopian future of human development. All media such as image, text, and sound are generated using machine learning generative synthesis algorithms, such as GPT-2, BigGAN.
​
A physical installation aimed at visualizing music in real time. It is made up of two speakers, a perfboard, and multiple LEDs. The installation interacts with input sound in real-time by presenting different patterns with the multi-color LEDs.
Artificial Intelligence Applications
Cafeteria APP UX, Fall 2019, NYUSH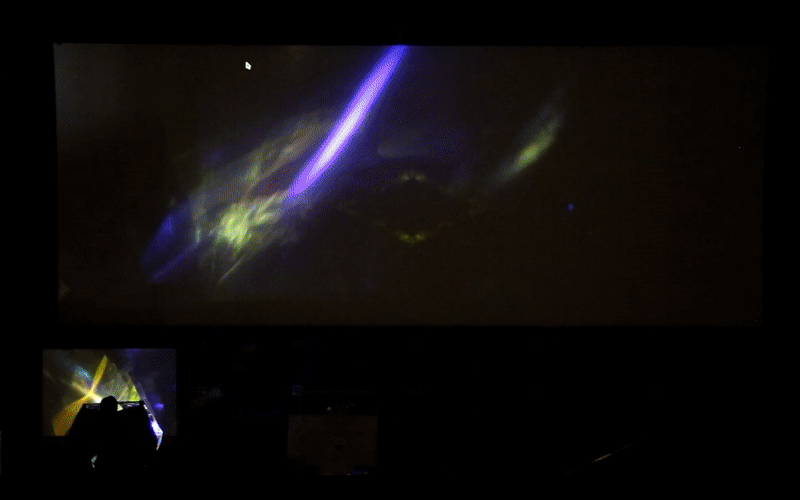 Mathmatics and Algorithms, Dance Performances
Last Updated: Sep 1, 2022.
Why the quote "dance through the world"?
​
I am passionate and professional when it comes to dance (yes, I was professionally trained in Chinese Minority Dance, Contemporary, Jazz, Hip-hop, and dance theater). My relationship with dance does not end in me practicing dancing and performing. It has become a way of me interacting with and seeing the world.
​
When I am dancing, I am reflecting on both my body and the dance. I observe the discord and analyze the movement pattern; why it is in this sequence and what it reflects and represents; the same applies to every aspect of my life -- I am always introspective about my relationship to technology, social phenomenon, and media.
​
Dance also taught me to share my compassion, whether it is through art creations or technical implementations. Humans should always be placed at the center of technology advancements and other disciplines. I strive to keep technology inclusive and accessible, rather than using it to perpetuate social hierarchies.
​
I am navigating through the world with the knowledge I acquired from dance. Hence "dance through the world".